JIYAN FOOD INGREDIENTS is dehydrated white onion Flakes/Kibbled/Slice Manufacturer, exporter, supplier, processor and producer from Mahuva Bhavnagar Gujarat INDIA.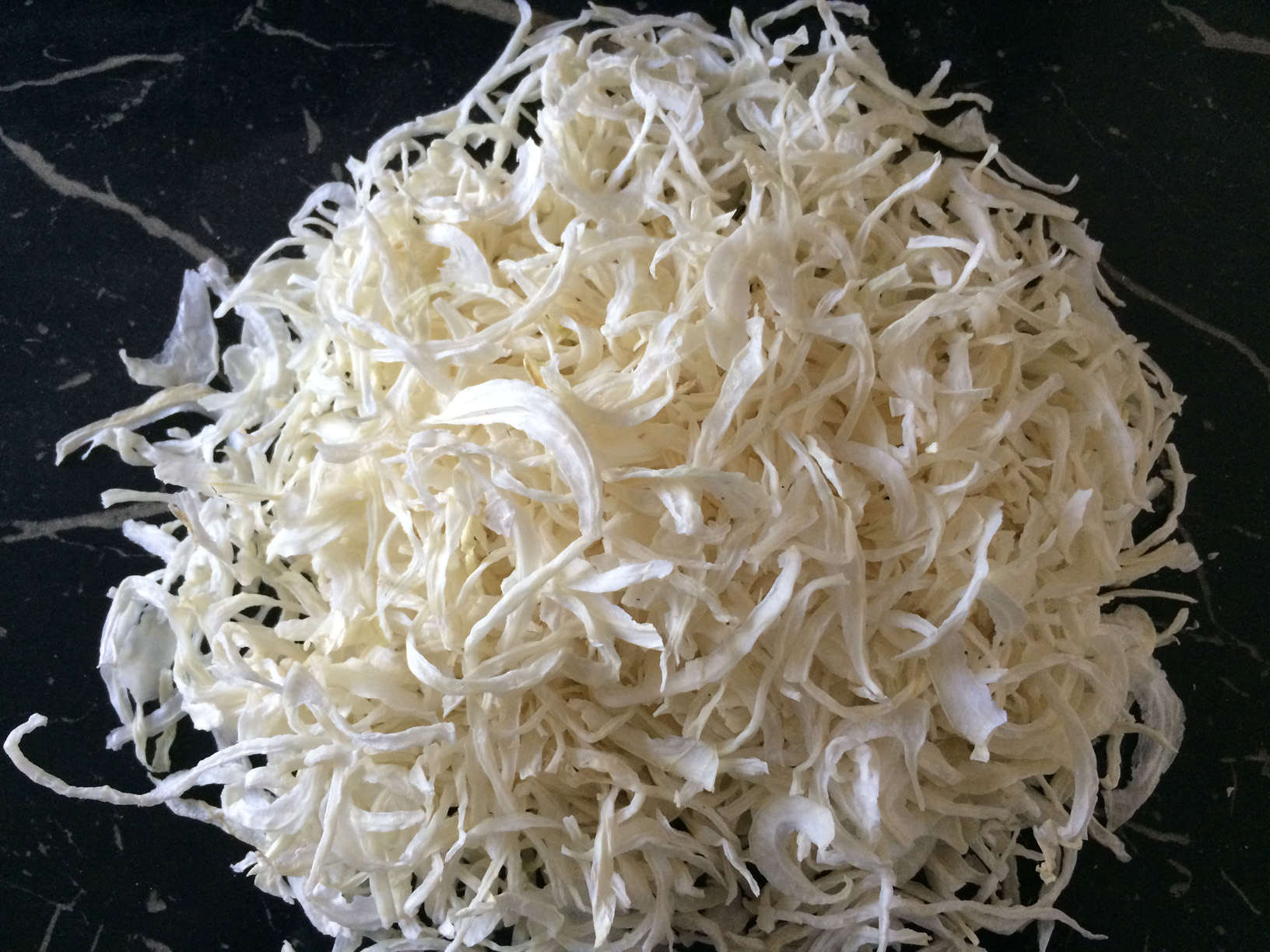 Dehydrated White Onion Flakes/Kibbled/Slice
JIYAN FOOD INGREDIENTES Is Indian Origin dried white onion Flakes/Kibbled/Slices, we offer dried onion Flakes, onion Kibbled, onion Flakes as per international standards and Quality. Dehydrated White Onion Flakes is one of the popular food additives and ingredients in most countries. As a professional Dehydrated Onion Flakes supplier and manufacturer of food additives, JIYAN FOOD INGREDIENTS has been supplying quality Dehydrated Onion Flakes to customers all over the world. If you have any questions or wish to receive a quote, please feel free to reach us by email: info@jiyanfoodingredients.com.
SPECIFICATIONS OF DEHYDRATED WHITE ONION FLAKES/KIBBLED:
Product Details
Size:- 8MM TO 15MM
Quality:- A" Grade, "Commercial" Grade, "B" Grade.
Packing:- 14kg Net weight in natural white poly bag inside Corrugated Box. (Customize)
Origin:- India
20FCL:- 7 Metric Ton (10 % + / -)
40FCL:- 16 Metric Ton (10 % + / -)
Microbiological
Bacteria Level:- Low Bacterial quality, standard quality, extra low bacterial quality
Taste:- Pure & Pronounced Not Pungent
Storage:- Dehydrated White Onion Flakes should be kept in dry, cool place.
APPLICATION &USES OF DEHYDRATED WHITE ONION FLAKES/KIBBLED:
Dehydrated white onion Flakes/ Kibbled Widely used in Mexican food items, the proffered flakes are applauded for their detectable taste, distinct aroma and purity. Used for canned items, fast food and seasoning, the proffered white onion flakes are dehydrated at a certain temperature range.